Faculty Spotlight
Best of Both Worlds
The wild relatives of modern peanut plants have the ability to withstand disease in ways that modern peanut plants can't. The genetic diversity of these wild relatives means that they can shrug off the diseases that kill farmers' peanut crops, but they also produce tiny nuts that are difficult to harvest because they burrow deep in the soil.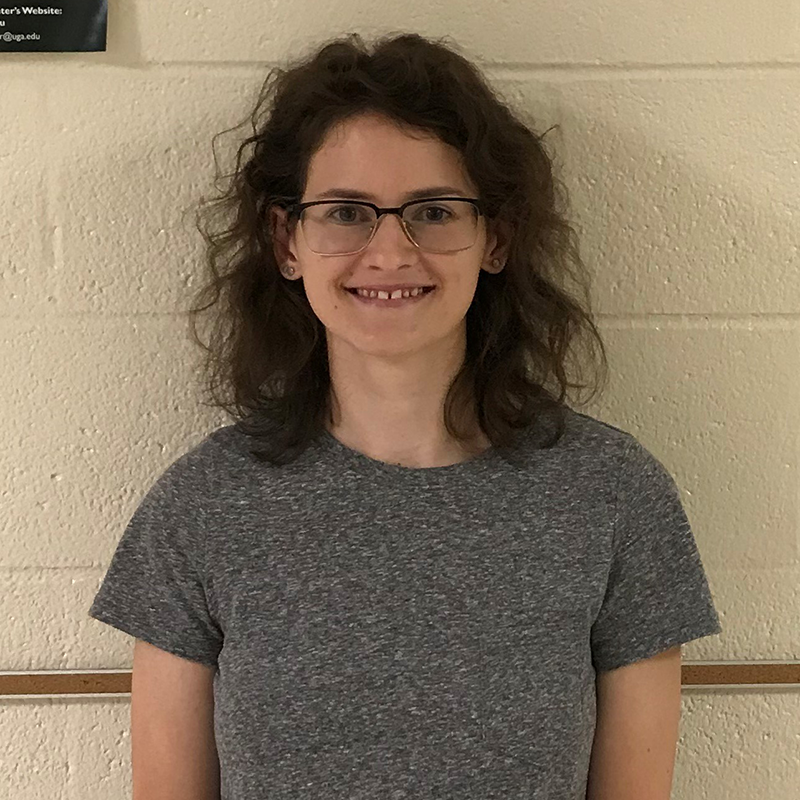 STUDENT ACHIEVEMENT
Kelly Goode Receives 2021 National Science Foundation Fellowship
Kelly Goode, a PhD student in the Mitchum Lab, has been awarded a National Science Foundation(NSF) Graduate Research Fellowship (GRF). The GRF provides a student with financial support for three years.
Goode's research is focused on characterizing the molecular basis of soybean resistance to the southern root-knot nematode (SRKN) Meloidogyne incognita, a major pathogen of soybeans. SRKN resistance has been bred into many soybean varieties, but the genes involved and underlying mechanism of resistance are yet to be understood. Kelly's research will provide a better understanding of the resistance mechanism to assist breeders' in developing more durable resistance in soybeans for growers.
Well done, Kelly!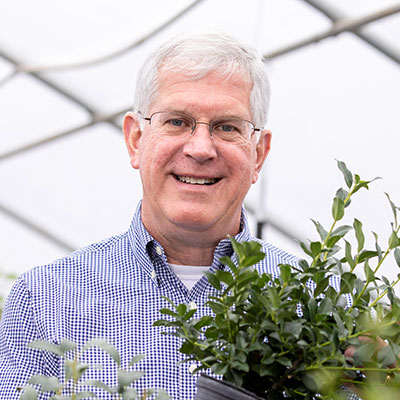 FACULTY SPOTLIGHT
Dr. John Ruter Named Inventor of the Year 2021 by the UGA Research Awards Program
John Ruter is the Allan Armitage Endowed Professor of Horticulture and Director of the Trial Gardens at UGA. The research he conducts focuses on breeding and releasing herbaceous and woody ornamental cultivars and developing Camellia oleifera as a new oilseed crop for the United States.
His program has developed numerous ornamental cultivars with economic impact over the last 14 years, with more than 30 being licensed to companies in Georgia, across the United States, and internationally. Most notable of the licensed plants are Hibiscus and Ilex (Holly) cultivars, with useful ornamental traits for various landscape applications.
Previously, Ruter was awarded the D.W. Brooks Award for Excellence in Research from the College of Agricultural and Environmental Sciences. Ruter is a Fellow of the International Plant Propagators' Society and an award-winning author of four books and over 500 scientific and popular publications.
Congratulations, Dr. Ruter!
---
Events