Featured Story
Tracking wild peanut genes to improve crop resilience
A decade ago, University of Georgia plant scientists David and Soraya Bertioli were living and working in Brazil when they began to wonder about peanut plants they encountered in different corners of the world with an astounding ability to withstand fungal diseases without the use of fungicides. The Bertiolis wondered if these different plants might all have something in common. Did they owe their natural resistance to a single genetic source?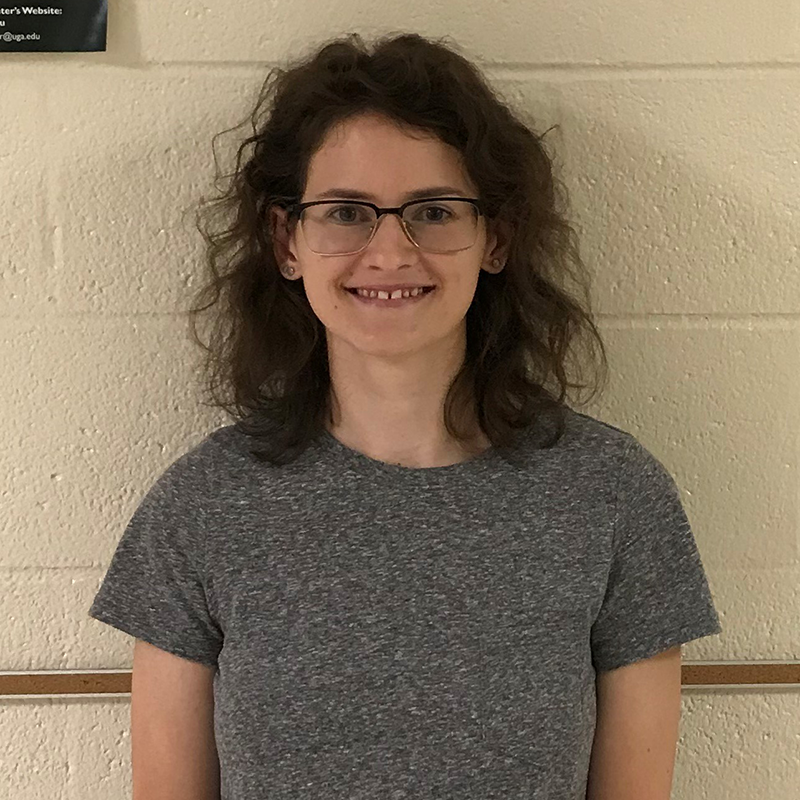 STUDENT ACHIEVEMENT
Kelley Goode (IPBGG doctoral student) Receives NSF's Graduate Research Fellowship Award
Goode studies root-knot nematodes, microscopic roundworms that parasitize plants, which can cause massive yield loss and damage to almost every plant in the world. She looks at the interaction between root-knot nematodes and soybeans to understand how some plants can be resistant to these dangerous pathogens.
She studied genetics at North Carolina State University as an undergraduate where she conducted research in the Christmas tree genetics program. She hopes to continue in academia in teaching or in extension programs.
The GRFP award will grant her access to enhanced technologies that can provide better results to help soybean growers in the southern US. She has also expanded her work to assist in a survey of Georgia soybean growers to better understand their specific concerns relating to these nematodes.

The University of Georgia has nine new Graduate Research Fellows this fall. The students received the prestigious awards from the National Science Foundation's Graduate Research Fellowship Program, (GRFP), which recognizes and supports outstanding graduate students in NSF-supported science, technology, engineering, and mathematics disciplines (STEM)who are pursuing research-based master's and doctoral degrees.
Featured Story
Georgia Mountain Endowment
For nearly 50 years, turfgrass researcher Wayne Hanna pursued his professional goals at the University of Georgia, first with the U.S. Department of Agriculture's Agricultural Research Service (USDA-ARS), then as a full professor in the College of Agricultural and Environmental Sciences.
---
Events