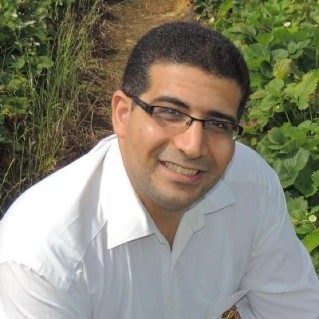 Alum of the Month for June, 2023
WALID KORANI
Walid Korani has been a computational biologist (Senior Scientist) for HudsonAlpha, Alabama, since 2020. He started his career as a Demonstrator and then an Associate Lecturer at Egyptian Atomic Energy Authority. During this time, he finished his Master's degree and part of a Ph.D. in Genetics, and he was handling a mutation breeding program for Peanut.
Then he moved to the University of Georgia (UGA), USA, in 2011. At UGA, he worked as a research scholar, got my Ph.D. in Plant Breeding, Genetics, and Genomics, then a postdoc (funded by USDA) in Computational Biology from 2011-2019. During this time, he combined his knowledge of Genetics with his skills in programming, which started as a hobby while studying in the undergraduate program, then expanded to learn many programming languages, e.g., C++, Fortran, and scripting languages, e.g., bash, R. These resulted in developing of a bunch of computational tools during this period such as SNP-ML, a C++/python SNP caller in complex genomes, keggseq, an R package for carrying out Enrichment analysis, Crossword, an R package for a wide scale breeding simulation in plants and animals.

In 2019, he moved to Texas to work as a bioinformatician for a cow breeding company for almost a year before joining HudsonAlpha. Currently, he develops platforms for maximizing utilizing sequencing of short or long reads for a wide range of implementations.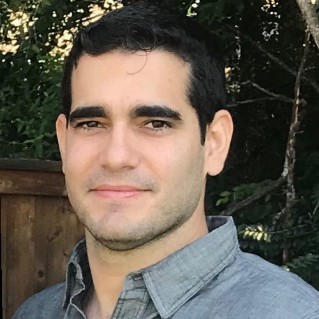 Alum of the Month for May, 2023
ALEXIS RAMOS
Alexis Ramos was born in the Matanzas province, Cuba. As a kid, he spent a lot of time in his grandparents' farm, where his love for nature and plants was born.  At age sixteen he moved to Miami, FL, US and after finishing high school, he pursued a B.S. in Biology from Florida International University graduating in 2015. After that, he did a short internship with USDA ARS in the Miami station, working on the cacao breeding program.
Alexis followed his passion for plant sciences and joined UGA's Institute of Plant Breeding, Genetics & Genomics in 2016. There, he worked on mining an ancestral tomato germplasm for fruit size and shape genes under the direction of Dr. Esther van der Knaap. Alexis characterized hundreds of tomato accessions measuring many traits including fruit weight, locule number, and cell number and size. The data was used along genetic information to conduct bulked segregant analysis to find new genomic regions associated with the traits of interest.
Following graduation in 2018, Alexis worked as a lab tech for the University of Florida in the Tropical Research and Education Center in Homestead, FL. There, under Dr. Geoffrey Meru, he discovered QTL associated with phytophthora resistance in squash. After that, Alexis moved to Columbus, GA to join his wife. He worked for Auburn University, AL as a laboratory and animal vivarium manager in the College of Pharmacy until 2022. Alexis recently joined Mercer University in Columbus, GA as a laboratory manager and vivarium director in the School of Medicine. Alexis is also working on his MBA and hopes to transition into a plant science and breeding position as soon as the opportunity presents close to home.
Alexis is very thankful for the friends, skills, and opportunities gained by being part of PBGG!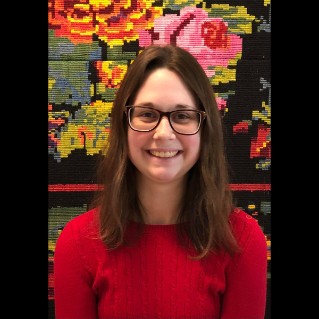 Alum of the Month for April, 2023
ALEXANDRA OSTEZAN
Alexandra Ostezan is from Lake Orion, Michigan. Growing up in metro Detroit, her first experience with agriculture was visiting her uncle's farm in Romania. The beauty of the fields of corn was enough to set her focus on corn from an early age. After learning about genetics as she progressed through school, Alexandra knew she wanted to work with plant genetics. Upon graduating high school, she attended the University of Illinois, majoring in Crop Sciences with a Plant Biotechnology and Molecular Biology concentration. During her undergraduate years, Alexandra gained experience with corn lab and field work from Drs. Martin Bohn and Jack Juvik. She also had two summer internships with Dow AgroSciences as a corn breeding intern and corn pathology intern in Sidney, IL which solidified her dream to be a corn breeder in the industry.
Alexandra started her PhD at IPBGG at the University of Georgia following her graduation from the University of Illinois. She was in Dr. Zenglu Li's lab, working on soybean cyst nematode resistance, the characterization of a soybean seed composition mutant, and the development of a high throughput imaging system for quantifying soybean cyst nematode resistance. Alexandra is very grateful to Dr. Li for his extensive training both in and out of the field and credits him for her preparation for her current role. She enjoyed the community of IPBGG, including all of the faculty, staff, and other graduate students, and has fond memories of her time at UGA.
After graduating with her PhD in the summer of 2022, Alexandra became a corn breeder for Corteva Agriscience in Garden City, KS. She is running a 108 RM corn breeding program with focuses including drought tolerance, and contributes to breeding efforts for the mid-western U.S. region.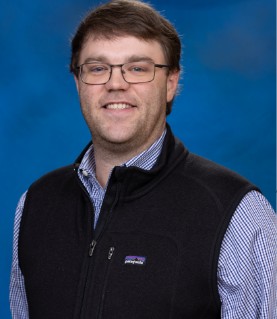 Alum of the Month for March, 2023
BROOKS ARNOLD
Brooks Arnold grew up in Columbus, GA and earned a B.A. in Biology from Columbus State University in 2016. His first research experience was as an undergraduate researcher studying gene expression in Saccharomyces cerevisiae. After completing his undergraduate degree, he moved to Athens and accepted a Laboratory Assistant position in the Soybean Breeding program seed lab operation. After working in this role for 11 months, he joined Dr. Zenglu Li's lab in January 2018 where he earned his M.S. in Plant Breeding, Genetics, and Genomics. His research focused on mapping QTL for improved seed composition traits from diverse soybean germplasm.
Upon completing his M.S. in May of 2020, Brooks accepted a position with Bayer in the North American Field Testing Organization within breeding as an Agronomic Research Specialist in Lubbock, TX. In his current role, he is part of a team responsible for end-to-end yield trail and efficacy testing in cotton, wheat, and corn. Some of the primary focus of this role is data collection through high-throughput platforms and the implementation and development of digital tools for enhanced trial execution and data quality.   
Brooks is grateful for the knowledge, skills, and experiences he received at the IPBGG. He plans to continue his work in field testing within a leadership role. He is also thankful for the friends he made during his time at UGA. In his life outside work, he enjoys continuing to pursue personal development, traveling, and spending time with family/friends.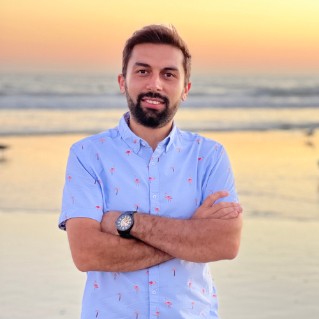 Alum of the Month for January, 2023
YASIN TOPCU
Yasin Topcu was born in the city of Isparta, Turkey that makes up approximately 65 percent of the world's rose oil production. During his early years in his life, he helped his father in cherry orchard and rose garden. Hence, he was exposed to agriculture at a young age. That's why he wanted to pursue a degree in agriculture.
In accordance with, he received both Bachelor of Science (2012) and Master of Science (2015) degrees in Horticulture from Akdeniz University, Antalya/Turkey. During one of his summer internships, he spent two months in Israel, and he experienced characteristics of Kibbutz life. Additionally, he received two fellowships and one travel grant from European cooperation in science & Technology. Thanks to these fellowships, he worked with two projects entitled "The Effects of Ozone and Different Packaging Systems on Postharvest Quality of 0900 Ziraat Cherries for Increasing Cherry Export" and "The Effects of Different UV-B Illuminations on Plant Growth, Nutrient Content and Postharvest Quality of Broccoli". In 2014, he attended a training school in Helsinki, Finland. In the summer of 2016, Yasin was awarded a Ph.D. Scholarship funded by the Turkish Government to pursue a Ph.D. degree in the field of "Vegetable Breeding".
Before he joined the Institute of Plant Breeding, Genetics, and Genomics at the University of Georgia in 2017, Yasin had spent 6 months in Tuscaloosa for his intensive English classes. Upon joining Dr. Esther van der Knaap's lab, Yasin characterized the molecular and genetic basis of Blossom-End Rot and chlorophyll content in tomato. Yasin was the recipient of John Ingle Innovation in Plant Breeding Award in 2019. For these works, he obtained his Ph.D. from the Institute in 2021. After completing his doctoral degree in 2021, Yasin is continuing and expanding his research in the same lab as a postdoctoral Research Associate. In addition to his studies, Yasin was the president of Turkish Student Association here at UGA between 2019 and 2022.
For future career, Yasin is planning to go back to Turkey and bring his IPBGG-developed skills to breed healthier, tastier, and high yielding tomatoes. Yasin is very grateful to each member of big IPBGG family for the knowledge, skills, and experiences that he got.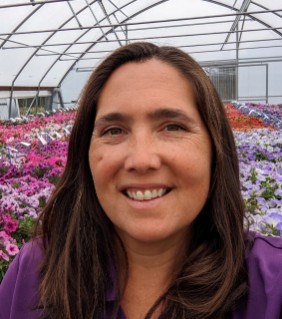 Alum of the Month for December, 2022
REBECCA TASHIRO
Rebecca Tashiro grew up in southern Rhode Island, where her first job at a garden center started her passion for ornamental plants.  She then worked as a grower for an ornamentals greenhouse during a surge of vegetatively propagated flower breeding.  The explosion of new products at that time motivated her to go to university to pursue a degree in ornamental plant breeding. She enrolled at the University of Georgia in 2004 because of the excellent reputation of the College of Agriculture and Environmental Sciences, particularly the work of Dr. Allen Armitage.  After receiving a B.S. in Applied Biotechnology in 2006, she began graduate school as part of the PBGG program, where she expanded an ornamental white clover breeding program under the supervision of Dr. Wayne Parrott. While working on her research, she had the opportunity to be a visiting scientist in Dr. Maria Monteros's lab at The Samuel Roberts Noble Foundation. She also turned the landscape in front of the Center for Applied Genetic Technologies building into a mixed-use evaluation site for the ornamental white clover candidates being developed.  She obtained her M.S. in 2009 as one of the inaugural graduates of the Institute of Plant Breeding, Genetics, and Genomics. 
She was then accepted into the graduate program at Lincoln University, New Zealand, where she researched inflorescence architecture in grapevine under Dr. Chris Winefield.  While in New Zealand, she experienced two major earthquakes and developed a refined palate for Marlborough Sauvignon Blanc (no correlation).  She returned to the United States in 2014 to give birth to her first child and defended her Ph.D. thesis in 2015.  She came back to the University of Georgia as a postdoctoral research associate in 2015 in the Soybean Breeding Lab of Dr. Zenglu Li. In Dr. Li's lab, she worked on marker development and QTL mapping in soybean. In 2016, she got her dream job when she was hired by Ball FloraPlant to be an ornamental flower breeder in California.  She celebrated her 5-year anniversary with Ball FloraPlant in 2021, and currently lives with her family in one of the most beautiful places in the world doing a job that she loves to help color the world.

Her education at the University of Georgia was invaluable to her career.  The faculty for all colleges in the UGA system is full of leaders in their respective fields. The faculty of PBGG, in particular, has some of the best scientists in the world, doing cutting edge research that prepares graduates to be highly competitive in the job market.  Dr. Parrot was very skilled in targeting her thesis to what she would need for a job in the ornamental industry.  Her time as a postdoc in Dr. Li's lab gave her the opportunity to get upskilled in the newest generation of molecular markers and high throughput genotyping. The experience she gained as part of the PBGG program set an excellent foundation to help her build a highly successful career around what she loves. She would highly recommend (and often does) the PBGG program to anyone interested in pursuing a degree in Plant Breeding, Genetics, or Genomics.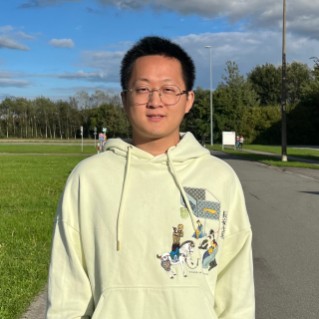 Alum of the Month for November, 2022
YUJI KE
Yuji Ke, was born in the city of Jingdezhen and spent most of his schooldays in the city of Jiujiang, Jiangxi, China. He also spent quite much of his summertime in rural Jiangxi, which led him to be intimate with nature and curious about all living creatures, including plants.
Yuji obtained his bachelor degree of agronomy from China Agricultural University in 2014. Upon graduation, he went on to pursue his Ph.D. at the Institute of Plant Breeding, Genetics and Genomics at the University of Georgia in fall 2014 under the direction of Dr.Peggy Ozias-Akins. His Ph.D. dissertation was mainly about discovering apomixis/parthenogenesis genes by comparing transcriptomes of apomictic and sexual egg cells collected through laser-capture microdissection, which is part of an international collaborative project named as "Capturing Heterosis" funded by the Bill and Melinda Gates Foundation. Six public research institutes and one private comercial company around the world are research partners under this collaboration. This experience broadened his vision of international collaboration and gained him the interest in expanding his knowledge and expertise on single cell genomics and spatial transcriptomics. Yuji was the recipient of a Ph.D. Scholar of Excellence Assistantship during his studies.

After completing his Ph.D. in 2019, Yuji joined BGI genomics Inc, Shenzhen, China as a single cell genomics research associate. The role in this position gained him valuable connections in both science and business field, which inspired him what to explore next. Carrying along what he has learned from both academia and industry, he resumed his aspiration of applying these cutting-edge technologies on plant breeding field. This led him to join Dr.Bert De Rybel's lab in PSB-VIB (Plant System Biology-Vlaams Instituut voor Biotechnologie), Belgium, as a postdoctoral scientist working on a Flanders Innovation & Entrepreneurship (VLAIO) project in collaboration with BASF. Throughout this ongoing project, he enjoys very much the mixed exposure to the basic and applied research, diverse and creative collaboration with BASF and IRC-VIB (Inflammation Research Center-Vlaams Instituut voor Biotechnologie), as well as continued relationships with BGI on stereo-seq (spatial transcriptomics) and the University of Georgia with Bob Schmitz on scATAC-seq.

Yuji appreciates so much the kindness, friendships and visions he received at the Institute of Plant Breeding, Genetics and Genomics, UGA. With that in mind, he will continue exploring and embracing what has to offer in the future.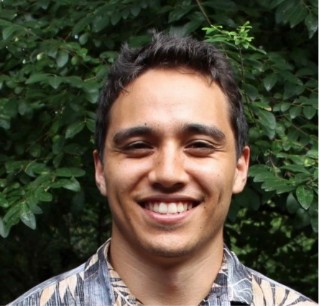 Alum of the Month for October, 2022
NATHAN TAITANO
Nathan Taitano first found a passion for genetics & genomics while serving as teaching assistant and doing an independent population genetics research project during his undergraduate studies at the College of Wooster, OH. This passion led him to the Ohio State University's ORIP program, where he assisted a genetic study of Mexican chile pepper landraces in Dr. Esther van der Knaap's laboratory. After graduating in 2014 with a BS in Biology and a summer with SCA/Americorps on the revegetation crew at Grand Teton National Park, he would return to the van der Knaap laboratory as a graduate student.
In the fall of 2014, Nathan obtained a graduate fellowship in Esther van der Knaap's laboratory and coauthored a small grant to continue researching the genetic underpinnings of pepper landrace morphological diversity. In 2016 when Dr. van der Knaap joined the Horticulture faculty at the University of Georgia, Nathan followed as a student at UGA's Institute of Plant Breeding, Genetics & Genomics. His research there included syntenic analyses of genomic regions containing OFP-TRM module organ shape regulation genes across multiple solanaceous crops, GBS-based population structure and QTL-mapping of fruit shape in pepper landraces, and coexpression analysis of the developing floral organ transcriptome. For this work, he obtained his Ph.D. from the Institute in 2020.
The summer after graduation, Nathan joined the Nunhems vegetable seeds team at BASF, where he currently works as a senior R&D Specialist in the Molecular Breeding division. In his work at Nunhems, Nathan brings IPBGG-developed skills in collaborative research, breeding and genomic analysis to bear for a global suite of tomato Molecular Breeding research projects targeted at making healthy eating sustainable and enjoyable.
Nathan expresses a deep gratitude for the excellent training he received under the careful mentorship of Dr. Esther van der Knaap, his advisory committee, the Institute, and UGA faculty, as well as for the inspiration and camaraderie he found among all its members, including students, staff, and faculty alike.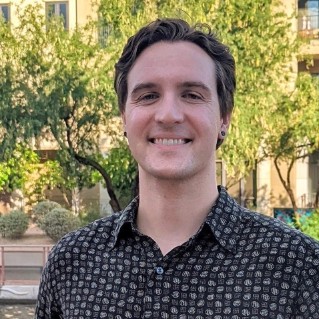 Alum of the Month for September, 2022
BRIAN NADON
Brian Nadon, originally from Phoenix, AZ, received his B.S. in Genetics, Cell, and Developmental biology in 2013 from Arizona State University. His interest in plant genetics and breeding began with his work for the USDA in Maricopa, AZ at the Arid Lands Agricultural Research Center during his undergraduate studies, where he worked on projects involving high-throughput phenotyping in cotton and developing new methods for DNA extraction in cotton seed.
He joined the Institute of Plant Breeding, Genetics, and Genomics at the University of Georgia in fall 2014 under the mentorship of Dr. Scott A. Jackson. His Ph.D. research focused on the evolution of gene and genome duplication among legumes, and especially soybean. This work included investigations of genome fractionation in soybean, gene birth-death rates among legumes, and the development of a novel algorithm for reconstructing and phasing ancient paleotetraploid genomes. Brian was the recipient of a Presidential Graduate Fellowship during his studies.
After completing his doctoral degree in the spring of 2019, Brian began a postodoctoral Research Associate position with the USDA-ARS in the Genomics and Bioinformatics Research Unit in Athens, GA and later Washington, DC. His work in this capacity was primarily focused on creating a software tool for the identification of candidate genes in plants using a holistic in silico approach, which incorporated AI-enabled natural language processing, expression data, and mapping results. Other work in this position included the construction of a variation graph and toolkit to enable genotyping of Salmonella isolates from patient samples, the characterization of a novel Aspergillus flavus genome, and the support of the SCINet scientific computing network for the ARS.
After concluding his work with the USDA in late 2021, Brian took an exciting opportunity to expand his horizons when he started his current position as a Bioinformatics Software Engineer with Thermo Fisher Scientific in the Transplant Diagnostics division. In this role, he supports a wide range of products that enable testing for organ transplant compatibility and transplant monitoring. The work he performs in this role has been an enlightening opportunity to gain new knowledge about the human genome, medicine, and immunology while offering his own unique insights stemming from his background in plant genomics. Some highlights of his current role include developing new graph-based bioinformatic methods for typing the Human Leukoctye Antigen locus (HLA), supporting the development of new products that can discern different HLA epitopes, taking stewardship of a critical Next-Generation Sequencing software pipeline, and developing key desktop and web applications that enable more efficient research and development work.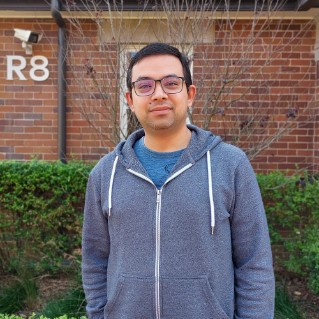 Alum of the Month for August, 2022
LUCKY PAUDEL
Lucky Paudel is from Butwal, Nepal. He obtained his undergraduate degree from CCS Haryana Agricultural University, India in 2011. After graduation, he returned to Nepal and worked as an Agriculture Extension Officer for four years. It was during this period, he developed keen interest in plant breeding and decided to become a molecular plant breeder.
In 2016, Lucky received Fulbright Scholarship to pursue his M.S. He joined MacLab at IPBGG and started his M.S. under supervision of Dr. Cecilia McGregor. His research project focused on identifying QTLs and candidate genes controlling different watermelon seed traits such as seed color and seed coat type. He also designed markers for marker-assisted selection of seed traits in watermelon. He completed his M.S. in 2018.
Lucky travelled to the other side of the world in 2019 to start his PhD at the Hawkesbury Institute for the Environment, Western Sydney University, Australia. He is currently pursuing his doctoral research under the tutelage of Dr. Chris Cazzonelli. His research focuses on understanding the genetic mechanisms that regulate flowering and dormancy in almond. He uses various biotechnological tools such as RNA-seq, gene complementation and virus-induced gene silencing/overexpression to identify candidate genes and biological pathways that regulate flowering and dormancy. The outcome of his project will provide a platform for almond industry to develop new cultivars that perform better across geography and climate.
Lucky highly values knowledge, skills and experiences that he received at MacLab and at the IPBGG. He has great appreciation for friends and faculty at UGA. One of the things that he misses the most about Athens is football gameday vibes. Despite time-zone difference, he never misses UGA football and considers himself to be the most diehard dawg fan in the southern hemisphere.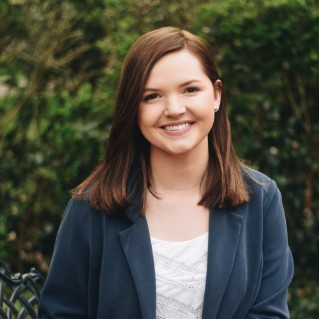 Alum of the Month for July, 2022
RAEGAN HOLTON
Raegan Holton joined the Institute of Plant Breeding, Genetics and Genomics at The University of Georgia as a graduate student in 2018 under the direction of Dr. Peggy Ozias-Akins. She completed her master's degree in the summer of 2021. Her research focused on examining different peanut genotypes for resistance to aflatoxin contamination as well as examining reproductive traits in peanuts that contribute to yield, size/ shape, and maturity. 
Although this research is ongoing, its implications will have far reaching effects on the peanut industry as a whole by increasing economic gains and alleviating food safety issues. During her master's program, she was a part of several organizations including the American Peanut Research and Education Society, The National Association of Plant Breeders, and IPBGG's Graduate Student Association. She was also a recipient UGA's E. Broadus Browne Research Award in 2020.
Upon graduation, Holton decided to go into the peanut industry. She accepted a position as Research Coordinator at Premium Peanut, a large, grower-owned peanut shelling company. She works with growers, researchers, and industry professionals to develop and advocate for research programs which are beneficial to the industry. She also interacts with several different industry groups including The American Peanut Council and American Peanut Sheller's Association. She is incredibly passionate about peanut research and looks forward to working on developing solutions to mitigate the current issues that impact the industry at each level of the supply chain.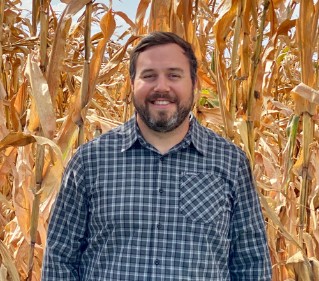 Alum of the Month for June, 2022
CLINT STEKETEE
Clint Steketee grew up in Caledonia, MI and earned a B.S. in Crop and Soil Sciences from Michigan State University in 2012. His first exposure to research was as an undergraduate student working at the MSU Hancock Turfgrass Research Center and later interned at The Scotts Miracle-Gro Company. In fall 2012, Clint joined the Institute of Plant Breeding, Genetics, and Genomics at the University of Georgia where he earned his M.S. (2014) and Ph.D. (2018). His thesis research focused on the characterization of dollar spot resistance in seashore paspalum under the advisement of Dr. Paul Raymer and his dissertation research involved discovering germplasm and genomic regions to improve soybean drought tolerance in Dr. Zenglu Li's lab. Clint was a recipient of the United Soybean Board Fellowship, Crop Science Graduate Student Scholarship, and the National Council of Commercial Plant Breeders Graduate Student Award.
Upon completing his Ph.D., Clint started to work for Inari in Cambridge, MA and then relocated to West Lafayette, IN in 2019. As Inari's Soybean Breeding Lead, he was responsible for the strategy, design, and operation of a new soybean breeding program for MG 0-4 and was also a member of a cross-functional, crop-focused team bridging Inari's product pipeline between the lab and the field. In 2020, Clint joined Syngenta and is currently a corn breeder based in Malta, IL. In this role, he is part of a team developing corn inbred lines and hybrids in 103-120 RM and implementing strategies to enhance genetic gain for Syngenta's East Market Segment (Eastern Iowa, Illinois, Indiana, and the rest of corn market in Eastern US). He leads coordination of the earliest parts of the breeding pipeline from population creation to hill plots as well as the latest stage yield trials before hand-off to commercial breeders for the East Market Segment.
Clint plans to continue his work in plant breeding in the future to help develop new, improved hybrids/cultivars to improve farmer's productivity and profitability. He's also very thankful for the friends, skills, and knowledge gained through his graduate education in the Institute of Plant Breeding, Genetics, and Genomics.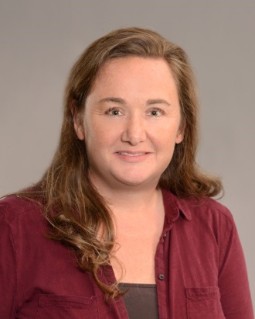 Alum of the Month for May, 2022
DONNA HARRIS
Donna grew up on a small beef cattle farm near Athens, Georgia where her dad was a part time farmer who raised wheat and soybean, and full-time research professional at the University of Georgia in the soybean breeding program. She developed a love for agriculture early in life. 
Donna received her B.S. and M.S. in Crop Science from the University of Georgia.  Upon finishing her M.S. in December of 2001, she started her first job with Pioneer Hi-Bred in Mankato, Minnesota working in corn breeding as a senior research associate.  Donna then moved to Monsanto Company in Leesburg, GA to work as a corn breeder before deciding to pursue her PhD in January of 2007.  She worked under the direction of Dr. Roger Boerma at the University of Georgia in his soybean breeding program while also working part time in the program as a Research Professional. Her PhD research involved identifying and mapping unique sources of resistance to Soybean rust as well as to investigate the effect of lesion type and canopy severity on yield loss.   She earned her PhD at Georgia in Plant Breeding, Genetics, and Genomics in 2014. 

After completion of her PhD, Donna went to work for BASF Vegetable Seeds (formerly Bayer Vegetable Seeds) where she worked as a senior scientist in the area of tomato prebreeding located in Acampo, CA.  In her role, she led the discovery-based research of the US tomato prebreeding program where she managed and participated in global projects with both internal and external collaborators to ensure a constant flow of value-added traits into commercial varieties. 
In August of 2020, Donna began a position as an assistant professor at the University of Wyoming in the Department of Plant Sciences.  She was hired as the E.A. Whitney Endowed Chair in Plant Sciences and is located at the Sheridan Research and Extension Center in Sheridan, WY.  Her research is in the field of plant breeding and genetics where she is beginning to work on several relevant crops to Wyoming agriculture with a focus on the current and potential needs of both the producer and consumer.  Current work in this area is focused on early maturing dry beans that maintain yield and upright stature, drought tolerant field peas, and native grasses for restoration purposes in rangelands.  She also has a collaboration with Dr. Zenglu Li, the soybean breeder at UGA.  Donna teaches PLNT 4520 Plant Breeding and LIFE 3050 Genetics.  Her passion is to work together with her colleagues on the design and implementation of new technologies and methods to optimize the efficiency and output flow in plant breeding programs. 

Donna feels very fortunate for the opportunity to have received her education at UGA in the Institute of Plant Breeding, Genetics, & Genomics.  It has served her well in her career.  Though no longer in Athens, Donna still has family there and visits often. She is a huge Bulldog fan.  In her life outside of work, she enjoys spending time with her husband and three girls (ages 12, 9, and 3) exploring the beauty of the outdoors around Wyoming.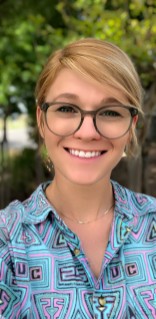 Alum of the Month for April, 2022
MARY ALLISON CAMPBELL
Mary Allison Campbell attended Mississippi State University from 2010-2013, majoring in Agronomy with a focus on integrated crop management. During her college summers, she worked at the Charleston, SC USDA station learning about everything from to broccoli breeding (Dr. Mark Farnham) to weed management (Dr. Howard Harrison) to nematology (Dr Judy Theis). Following graduation, she joined Dr. Paul Williams at the USDA Starkville station and his corn breeding team as a research assistant.
She joined Dr. Zenglu Li's lab at IPBGG co-advised by Dr. James Buck of the plant pathology department in 2014. Her project was a hybrid of plant breeding and pathology entitled "Improvement of Southern Stem Canker Screening Methods and Characterization of Georgian Diaporthe Aspolathi Isolates." She developed and characterized a collection of fungal isolates of this pathogen while improving screening methods used to breed for stem canker resistance in soybean. This prepared her well for her current work breeding Fusarium oxysporum tolerance into onion.
She is currently working with ofi Spices, formerly Olam Spices, as a onion breeder in Hanford, California. She focuses on driving dry yield in their dehydrator onions by selecting for and maintaining high soluble solids. The onion breeding team also takes care to select against defects that make processing these onions more difficult. Mary Allison is responsible for making selections for variety trials and breeding cages every year as well as making sure everything is planted, harvested, and processed correctly. Your normal fresh market onion has 8-11% solids, and ofi's onions sit somewhere around 24-26% to give an idea of how specialized their product is. After working as an assistant breeder with the team for three years, she was promoted and has been working as a plant breeder for the past two. She is set to take over the program with the retirement of Dr. Agustin Merino-Agraz (Principle Scientist) later this month (Feb 2022).
She also sits on the California Garlic and Onion Research Advisory Board (CA GORAB) as Vice Chairman. This organization funds and advises on university research projects on allium They also provide data and justification for pesticide registration on alliums. This is vital in keeping and finding better chemistries for relatively minor crops such as onion/garlic.
Living in central California has been one of her favorite benefits of taking this job. Whether it's taking in the scale and scope of the CenCal agricultural industry or enjoying the Sierras for hiking, skiing, and river days: there's always something exciting to do.
Alum of the Month for March, 2022
CHANDLER LEVINSON
Chandler Levinson grew up in Cumming, GA, and she pursued a B.S. in Biology and a minor in Spanish at Berry College in Rome, GA. Her interest in plant breeding budded during her time as an undergraduate research assistant to Dr. Martin Cipollini in an American Chestnut Breeding Program. She helped screen chestnut trees for blight resistance, working towards the long-term goal of reintroducing this cultural and economic staple back to the eastern United States. 
For graduate school, she was determined to pursue breeding research on a nutritious crop, in which improved yields would have a global impact on food security. Given this opportunity by Dr. Peggy Ozias-Akins at the University of Georgia and funded in part by a NIFA predoctoral grant, she completed a PhD in Plant Breeding, Genetics, and Genomics in 2021. Chandler worked with collaborators in the U.S., Argentina, and Senegal to use wild peanut species to increase viral, fungal, and insect resistance in cultivated peanut to improve and protect peanut yields. Throughout graduate school, she served in many leadership roles in various professional societies, but the most important to her career path was the National Association of Plant Breeders. She encourages all aspiring plant breeders to join.
After graduation, Chandler become a postdoctoral researcher, joining a team of incredible researchers at UC Davis studying maize landraces from Mexico that associate with a N2-fixing microbial community (basically, these maize plants act like soybean to fertilize themselves!). Their short-term goals are to better understand the maize genes that allow the plant to recruit and maintain this N2-fixing microbial community and to identify the most important members of the microbial community. Their long-term goal is to enable conventional maize, and potentially other cereal crops, to fix atmospheric N2 and to reduce dependence on synthetic fertilizer. This will result in profit gains for famers who will spend less on fertilizer and in increased food security for farmers who cannot afford or do not have access to fertilizer. After this postdoctoral research position, Chandler aspires to become a professor with a network of international collaborations and a research program aimed at alleviating food insecurity through plant breeding.
Chandler highly recommends the Institute of Plant Breeding, Genetics, & Genomics at UGA to all aspiring plant breeders. The course work, professional development opportunities, and hands-on research prepared her for a successful career in plant breeding.
Alum of the Month for February, 2022
LIZ PRENGER
Liz Prenger grew up in rural Missouri. In 2016, she obtained a Bachelor of Science in Plant Sciences from the University of Missouri, where her studies focused on Crop Management and Horticulture. While at Mizzou, she completed an undergraduate research fellowship while studying genetics of soybean resistance to Soybean Cyst Nematode (SCN) with Dr. Melissa Mitchum. She also worked for over two years as a student assistant in the soybean breeding program with Dr. Andrew Scaboo. Before attending graduate school, she also interned with Monsanto as a Corn Production Research Intern in Williamsburg, IA and with Seminis as a Tomato Discovery Intern in Woodland, CA.
Liz began working toward a master's degree in August 2016 under the direction of Dr. Zenglu Li in the soybean breeding and genetics lab. Her projects focused on the genetics of soybean seed composition and involved characterizing fast neutron mutant soybeans with altered seed composition characteristics using methods including comparative genomic hybridization (CGH), whole genome resequencing, and bulked segregant analysis, and studying the effects of mutations on yield and agronomic traits. She also characterized a high-protein near-isogenic line with yield parity with the recurrent parent. She completed her M.S. degree in December of 2018.
Following graduation, Liz worked as a research specialist in the soybean breeding program at Virginia Tech with Dr. Bo Zhang, where she assisted with manuscript preparation and field breeding activities. She was able to move back to Missouri in September of 2019, when she began her role as a research specialist in soybean breeding with Dr. Scaboo. She is responsible for running analytical chemistry (high performance liquid chromatography and gas chromatography) and near-infrared spectroscopy labs, and managing data analysis for the program.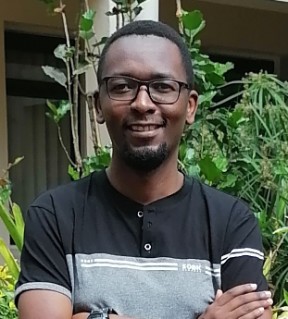 Alum of the Month for January, 2022
DAVIS GIMODE
Davis earned his undergraduate and MSc degrees in Biotechnology from Kenyatta University in Nairobi, Kenya. He carried out his Msc research work at the International Crops Research Institute for the Semi-Arid Tropics (ICRISAT). This involved developing genomic resources for finger millet, an orphan crop of great utility in Africa and Asia. In 2014, Davis had an opportunity to visit the lab of Dr. Katrien Devos, who does collaborative work on finger millet with ICRISAT scientists. The three month stay at the lab was instrumental in his decision to pursue his PhD at UGA.
In Fall 2015, Davis joined the Institute of Plant Breeding Genetics and Genomics as a graduate research assistant in Dr. Peggy Ozias-Akins' lab. The main focus of his dissertation work was understanding the impact of genomic segments derived from wild peanut and introgressed into cultivated peanut. This involved comprehensively genotyping and phenotyping a chromosome segment substitution line population and associating the various traits to particular genomic regions.
Davis received his PhD in 2019 and later joined ICRISAT, Nairobi, Kenya as a Post-Doctoral Research Consultant in the lab of Dr. Damaris Odeny. His duties include analyzing and managing genomics data generated for ICRISAT mandate crops, including peanut (called groundnut in Kenya), sorghum, finger millet and chickpea. He also extensively interacts with breeders from ICRISAT and other ICRISAT affiliated institutions in east, west and central Africa to consult on how best genomic tools can be incorporated in breeding pipelines.
Davis appreciates the cutting-edge training he received at the Institute of Plant Breeding Genetics and Genomics. He credits his competence as a scientist to the peerless mentorship of his advisor Dr. Peggy Ozias-Akins. For Davis, the broad exposure to science through formal instruction, research activities, conferences and interaction with faculty and colleagues serve as a treasured repository of experiences that inform his scientific endeavors.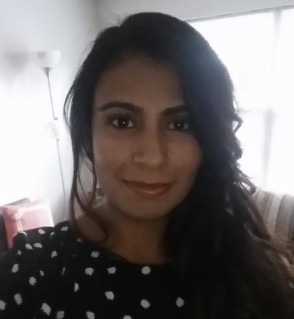 Alum of the Month for December, 2021
CAROLINA BALLEN-TABORDA
Carolina Ballen-Taborda is originally from Bogotá, Colombia. She received a Bachelor of Science in Biology from Pontificia Universidad Javeriana and her PhD in Plant Breeding, Genetics and Genomics from the University of Georgia (UGA) in 2019. Her main interest is to keep supporting the improvement of crops and contribute in this way to food security and sustainable crop production.
Before joining UGA, Carolina worked at the International Center for Tropical Agriculture (CIAT) in Cali, Colombia, where she was involved in projects for SNP discovery to aid selections in rice and common bean, and analysis of genetic diversity and post-transcriptional regulation by microRNAs in cassava. It was during this time that Carolina developed an interest in plant breeding and genetics.
Carolina arrived at UGA in spring 2014, where she served as a laboratory technician under the direction of Dr. Scott Jackson and later in spring 2015, she started her doctoral studies under Drs. Scott Jackson, Soraya Bertioli and David Bertioli. Her dissertation research focused on the use of peanut wild relatives to improve resistance to diseases, with emphasis on the root-knot nematode (RKN) that challenge peanut. Carolina successfully mapped and incorporated two new and strong QTL from the wild species A. stenosperma into cultivated peanut. The advanced backcross population that she developed, and the attached molecular data is being used in different projects 1) to map and characterize several agronomic traits and resistances to diseases caused fungi and virus, and 2) for field testing and advancement for germplasm release. Due to her achievements in peanut research, she won the first place in the 2017 E. Broadus Browne Awards in Ph.D. category at the University of Georgia and The Glenn and Helen Burton Feeding the Hungry Scholarship Award in 2018.
After completing her doctoral degree in 2019, Carolina continued and expanded her research in peanut as a postdoc with the Wild Peanut Lab at UGA, and recently in June of 2021, Carolina joined Clemson University as a postdoc in the Plant and Environment Sciences Department. Specifically, she is focused on optimizing the genomic prediction pipeline to support wheat cultivar development within the Small Grains Breeding Program lead by Dr. Richard Boyles.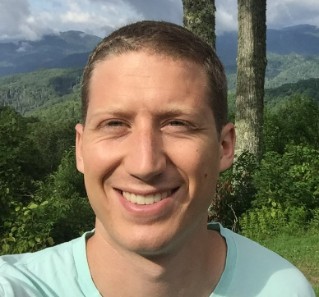 Alum of the Month for November, 2021
BEN STEWART-BROWN
Ben Stewart-Brown was born in Minneapolis, MN but spent his formative years in Salisbury, MD (the town people drive through on their way to Ocean City, MD). He received a Bachelor of Science in Agricultural Science and Technology from the University of Maryland, College Park. He originally was planning to follow in his parents footsteps and pursue a degree in veterinary medicine, but several summer internships with Monsanto led him down a path to pursue a career in plant breeding.
Ben completed three summer internships with Monsanto from 2010-2012. In both 2010 and 2012, Ben worked closely with Dr. David Mayonado to characterize new soybean and maize cultivars for the DelMarVa region of the country. They also completed herbicide spray trials to characterize herbicide efficacy and potential for drift/volatilization of newly deployed herbicide chemistries. During his internship in the summer of 2011, he joined the Monsanto corn physiology team under the directions of Dr. Paolo Castiglioni. This team was operating out of their Davis, California site. This internship centered around characterizing the efficacy of a transgenic drought tolerant maize known commercially as DroughtGard™. Though not directly involving the field of plant breeding, these internships gave him an appreciation for the impact plant breeding can have on people's lives.
Ben joined the Institute of Plant Breeding, Genetics, and Genomics at the University of Georgia in 2012 to pursue a PhD. Ben's doctoral research/training took place within the UGA Soybean Breeding and Genetics Laboratory, under the direction of Dr. Zenglu Li. He was trained in cutting edge molecular breeding techniques in addition to the fundamentals of plant breeding/genetics/genomics. His research involved the identification of novel genomic regions associated with seed yield from diverse germplasm as well as elucidating the efficacy of genomic selection for seed yield, protein content, and oil content within an applied breeding program.
Ben graduated from UGA in the Spring of 2018 and joined legacy Monsanto/Bayer as a Soybean Line Development Breeder shortly thereafter. He currently lives in Ames, IA with his wife, Emily. When he initially started, his primary focus was on breeding high yielding soybean cultivars for Maturity Group 2. He has transitioned in the last several months to a role as a Soybean Product Design Scientist for North America. As a Product Design Scientist, he is focused on optimization of the early stages of the soybean breeding pipeline: crossing, genomic selection, and haplotype characterization. He is driven to combine breakthroughs in data science, molecular techniques, and breeding methodologies to develop elite soybean cultivars for farmer/customers.
---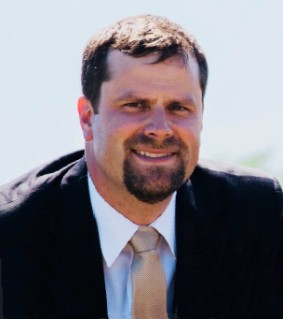 Alum of the Month for October, 2021
CALEB WARRINGTON
Caleb Warrington was born and raised on the Delmarva Peninsula and was exposed to agriculture at a young age.  He studied Entomology and Biology at the University of Delaware, where he received his B.S. in 2001.  Following graduation, Warrington spent a summer working with graduate students monitoring beneficial insect populations in transgenic corn plots for Monsanto.
In 2002, Warrington began an M.S. at the University of Georgia under the tutelage of Dr. John All (Entomology) and Dr. Roger Boerma (Plant Breeding).  Warrington's research focused on mapping and characterizing important major and minor genes conferring resistance to insects in soybean   A few highlights during his time as a master's student were receiving the 2006 E. Broadus Browne award in the College of Agriculture and Environmental Sciences and an outstanding teaching assistant award in the Department of Biological Sciences.  Following his M.S. degree, Warrington received a Monsanto plant breeding fellowship and continued his studies in the Institute of Plant Breeding, Genetics, and Genomics at UGA.  With a focus on identifying the genomic regions associated with protein quality in soybean, he completed his Ph.D. with Dr. Boerma in 2011.
After graduate school, Warrington was hired as a soybean breeder for Schillinger Genetics, a seed company focused on developing conventional soybean varieties with improved nutritional qualities.  He spent time managing breeding stations in both Iowa and Maryland and was responsible for overseeing their genomic data.  Warrington's work led to varietal releases from Missouri to as far north as Minnesota.  He managed off-season winter nurseries in Argentina, Chile, and Puerto Rico as well.
In 2015, Warrington was hired by Sesaco Corporation in Austin, TX as a sesame breeder.  Tasked with creating a new breeding program, he helped initiate large scale varietal testing throughout Texas and Oklahoma.  In addition, his research group has created novel sesame varieties solely for specialty markets such as tahini and oil.  In 2021, Warrington moved back to Georgia in an effort to establish a production network in the southeast.  In his spare time, he loves to be outdoors with his family and is a diehard Dawgs fan.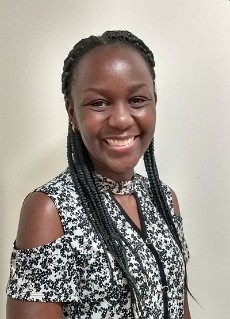 Alum of the Month for September, 2021
WINNIE GIMODE
Winnie Gimode is originally from Kenya.  She received a Bachelor of Science in Biochemistry from Kenyatta University, Kenya, and proceeded to do a Master of Science (Biochemistry) at the same institution. Before joining UGA, Winnie had the opportunity of working in a top research laboratory in Kenya (Kenya Medical Research Institute), where her research focused on malaria drug resistance. At the same time, she was a lecturer of Biochemistry at Mount Kenya University, where she taught undergraduate Biochemistry courses. It was during this time that Winnie took a keen interest in teaching and mentoring students, hence motivating her to pursue graduate education at UGA.
Pursuing a doctorate degree at the Institute of Plant Breeding Genetics and Genomics at the University of Georgia was a complete change of course for Winnie. She not only completely shifted to a new field and embraced a different kind of challenge, but also excelled and found great satisfaction in it. Winnie was trained in the lab of Cecilia McGregor, which focuses on vegetable breeding, genetics, and genomics. During her PhD, she developed assays applicable in marker assisted selection for flowering time and resistance to gummy stem blight disease, which are key traits in watermelon breeding.
Winnie graduated in August 2020 and became a postdoctoral research associate in Katrien Devos' lab, at UGA. Research in the Devos lab focuses on economically important cereals, bioenergy crops and halophytic turfgrasses. Specifically, Winnie works on determining the genetic basis of important traits in switchgrass and finger millet by identifying and characterizing candidate genes associated with the traits.
Graduating from the Institute of Plant Breeding, Genetics, & Genomics at UGA accorded her skills, experiences and exposure that prepared her for research and leadership in the competitive world of science.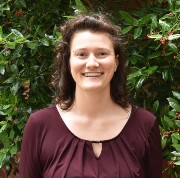 Alum of the Month for August, 2021
NICOLE BACHLEDA
Nicole Bachleda grew up on a family farm in Marengo, IL, and attended the University of Illinois to earn a Bachelor of Science in Crop Science.  As a student, she started working part-time as a research assistant for the Soybean Breeding Program under the direction of Dr. Brian Diers, where she developed an interest in plant breeding.  She also took a semester abroad at Wageningen University, Netherlands to learn about international agriculture systems.
Bachleda then pursued a Master's of Science in Plant Breeding, Genetics, and Genomics in Dr. Zenglu Li's Soybean Breeding and Genetics Program at the Institute of Plant Breeding, Genetics, and Genomics, University of Georgia.  Her research projects focused on fine mapping the FatB1a gene controlling low palmitic acid and determining the effect of high oleic acid content on soybean yield. Due to her achievement in research, she won the first place in the poster competition at the 2015 national Soybean Breeders Workshop and the first place in the 2015 E. Broadus Browne Awards in M.S. category at the University of Georgia
After receiving her master degree, Bachleda joined the Soybean Genetics and Genomics Lab and then Soybean Breeding Program as the molecular laboratory manager at the University of Missouri. Her responsibilities included discovery of soybean cyst nematode resistance genes and molecular breeding for the high oleic and low linolenic acid soybeans. She was also involved in the Soybean Innovation Lab and traveled to the International Institute of Tropical Agriculture in Ibadan, Nigeria to train students and staff on running a molecular breeding laboratory to support soybean breeding efforts as part of the U.S. Feed the Future Initiative. 
In 2018, Bachleda went back to the University of Georgia, working in the Wild Peanut Lab, and then joined the Soybean Breeding and Genetics Program as a Molecular Breeding Lab Manager.  Her responsibilities include managing soybean molecular breeding lab, discovering genes/QTLs for traits of interest, utilizing genomic tools and high-throughput/or precision phenotyping to support soybean cultivar development, and providing support to graduate student and post-doctoral researcher's projects.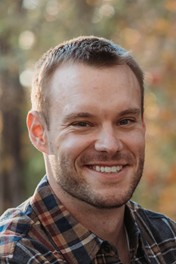 Alum of the Month for July, 2021
ZACHARY KING
Zachary King is originally from Old Forge, NY in the heart of the Adirondack mountains. He received a Bachelor of Science in Biotechnology, with honors at SUNY-ESF, Syracuse, NY. Through his undergraduate research, he became passionate about genetically engineering plants.
He received a Master's of Science in 2011 from the University of Georgia. There he successfully selected elite genotypes of switchgrass from the cultivar 'Performer,' and created reliable and efficient methods to genetically engineer these with the gene gun through a United States Department of Energy Grant. He also bred switchgrass genotypes amenable to engineering. During his master's degree, Dr. Parrott helped Zach secure a unique opportunity to study abroad at the University of Natural Resources and Applied Sciences (BOKU), in Vienna, Austria. While there, he helped develop tissue culture propagation methods for jatropha (Jatropha curcus).
Prior to completing his Master's of Science, he won a competitive award to travel to the Philippines, sponsored by International Rice Research Institute. There he completed their Research to Production course, interviewed farmers, and realized he wanted to be a plant breeder. Shortly after, Zach started his PhD under the direction of Dr. Boerma and Dr. Li. He won the United Soybean Fellowship, which supported research monies to find, map, and deploy new resistance genes to soybean rust (Phakopsora pachyrhizi). Collaboratively, Zach fine mapped Rpp2, and discovered three novel resistance genes Rpp4-b, Rpp6-b, and a novel resistance gene Rpp7. His research group also deployed elite soybean varieties with Rpp genes (near isogenic lines) that are freely available to the research community. During his PhD work, Zach got a CO-OP at Monsanto as the assistant to a soybean line development breeder (Dr. Jesse Gilsinger), who mentored Zach and got him excited about breeding in industry.
Zach graduated in 2015 and became a Maize Line Development Breeder at legacy Monsanto/Bayer where he was mentored under Dr. Marvin Boerboom and others. When collaborative breeding initiatives were created, he became the Maize Genetic Enhancement Breeder for Monsanto, and led all efforts for diversity breeding for the 100 RM and earlier corn belt and developed methodologies for disease resistance breeding, and rapid cycling too.
In June of 2020, Zach joined Syngenta as a Product Placement Scientist (commercial breeder) and in June of 2021 became a Breeding Project Lead (line development breeder), allowing him to pursue his greatest passions. Zach has five inbred patents from his first year of breeding and is excited about the future of technology and breeding methodologies.
As a graduate of the Institute of Plant Breeding, Genetics, & Genomics, he was well prepared through hands-on experiences and course work to pursue professional challenges and opportunities. In his spare time, he enjoys kayaking, SCUBA diving, archery, hunting, dog training, and fishing.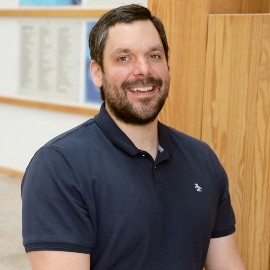 Alum of the Month for June, 2021
JOSH CLEVENGER
Josh Clevenger was trained in the lab of Peggy Ozias-Akins in plant breeding and genomics at the University of Georgia's Institute of Plant Breeding, Genetics, and Genomics.
During his PhD, he was a major contributor in the peanut genome initiative, an industry funded project to sequence the genome of cultivated peanut, develop genetic resources for breeding programs, and provide improved cultivars to maximize profits and provide sustainability at all levels of the peanut industry.
After a short USDA-NIFA postdoctoral fellowship, Clevenger worked for Mars-Wrigley on the global nut science team where he designed and deployed genetic improvement projects across 5 continents where peanuts are grown.
Clevenger joined Hudson Alpha in the spring of 2020 as a faculty investigator in the Plant Center for Sustainable Agriculture. Specifically, Clevenger's lab is focused on optimizing the computational pipelines to optimize the use of next generation sequencing and genomics in genetic improvement projects involving crops with complex genomes. The lab then seeks out improvement targets that are crucial for on the farm profitability, develops tools for improvement of those targets, and uses advanced breeding techniques to rapidly develop new varieties that maintain yield under threat of pest pressure, stress from extreme temperatures and drought, and mitigate aflatoxin contamination.